Pricing and Ordering Information:
2 DVD set $45.00 per set.
One disk will be the group dances
One disk will be the Solos, Duos, and Trios
Each DVD Features Motion Menus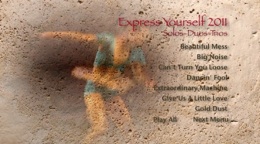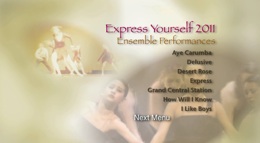 Customizable DVD
This could be as simple as one or two performances
or as many as you like to
create your own custom DVD.
Pricing would be as quoted, Starting at $15.
Contact us for a quote.
818-889-7742 or e-mail us at info@mbmvideo.com
I-Phone/Mobile Devices
Watch your favorite dancer on your phone or other mobile device.
Starting at $8.00 for 1 single dance performance.
Special! 3 single performances for $15 or 5 single performances for $20!
Place your order below using Paypal.
We can arrange to have your dance selections available for download.
Contact us for details.
Ordering Multiple DVD's?
2 DVD sets discounted to $85.00 Save $5.00.
5 DVD sets discounted to $195.00 Save $30.00
5 percent of all sales will be donated to
Bobbie's Booster Club!
To place your order please download our order sheet
and mail in your order with payment.

Or place your order by phone.
Please call: 818.889.7742

Order Here via


Contact us if you have any questions.

Phone: 818.889.7742
E-mail:info@mbmvideo.com